PMC Success Tip – Plan for Growth and Profit
You want to grow your property management business, but too much growth too fast can be dangerous. According to Success Harbor, "having more business is great, but having more business than you can handle is a form of failure." Here's how your business can plan for growth and profit and succeed, with the help of property management software.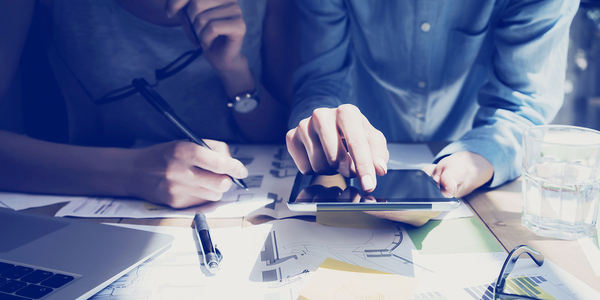 Rental Property Maintenance Planning is No Accident
Planning is key to growing your property management business, and one of the most challenging elements to plan is your property maintenance. As your property portfolio grows, your maintenance and repairs seem to grow exponentially, as well. You experience a seasonal rush of necessary maintenance and waves of unexpected repair work.
Take these steps to develop workable repair and maintenance plans:
Begin with maintenance tracking and documentation. Ensure that you know about the properties you have and the condition that they're in. Inspect properties regularly and keep visual and written documentation information online to keep your list of maintenance and repair needs up to date.
Develop a regular weekly and monthly schedule for maintenance. Communicate with owners and tenants about this schedule through an owner and tenant portal and work it into your maintenance fees. While routine maintenance like cutting the grass doesn't seem like much when you have one or two properties, when you have 30 properties, you must coordinate or you'll be behind from the beginning.
Create a list of contractors who are available for regular maintenance work and emergency repair work. Document their rates and file their invoices online.
Conduct seasonal and move-in, move-out inspections and plan for repairs around this time. Don't just react with repairs, be proactive and plan for repairs and upgrades as part of your business plan. Create tangible goals for each property.
Are You a Property Manager or an Accountant?
As your property management business grows, use rental property management software to keep a tight reign on your business finances. Rental property management software can save you time and money as you build your business.
Your accounts payable become more complex as your business grows. It's harder to keep track of invoices, so you need to plan for a business accounting system that tracks these online, making it easy to develop processes that ensure that all your suppliers and contractors get paid. Use software that synchronizes with Quickbooks and other accounting software to ensure that you can track payments and understand the costs of your business. This allows you to develop a business model that passes on the costs of business to owners and tenants and allows you to invest in further growth.
In addition to helping you manage accounts receivable, accounting software helps you understand and plan for cash flow. As you grow, the small movements of cash over the course of the month become magnified. Software that incorporates accounting analytics can simplify accounting processes and make it easy to understand the ups and downs of your business. That information can help you develop a realistic cash flow budget. More business growth means more vendors to manage, so keep tabs on your accounts payable. You'll develop long-term relationships and boost your reputation.
Using property management software, you can develop owner and tenant portals that not only communicate accounts clearly but track these accounts for your benefit as well. Accounts payable reports can provide a clear view of the status of your business. That information can be used to develop payment policies and strategies that make collecting payments easier.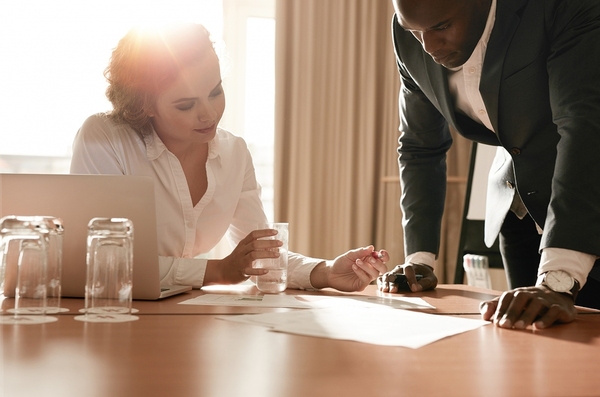 Analyze data and plan for the future of your business with property management software.
How Propertyware Turns Business Planning into Your Competitive Advantage
With Propertyware, you won't struggle through the trials of managing your business - you'll thrive. Our software turns business planning into an area of strength for your business by allowing you to:
Manage and track lead generation, from the initial contact with a lead to scheduling an appointment to sign a lease.
Automate data collection about your leads to make it simpler to understand and reach out to your leads.
Make it easy to contact your business, from an online contact form on your property management website, to a contact center that connects with your leads and passes the data on to you.
Develop owner and tenant portals that make it easier to communicate changes, collect rent online, and track conversations. This valuable information allows you to collect data about payments and look up past conversations to see what issues are most relevant to your owners and tenants.
With our property management tools, you'll not only be able to store data, you'll get business analytics for better business decisions.
Ready to Make Your Property Management Planning Process Easier?
Learn how easy it can be to turn business plans into operating profit when you watch a brief online demo of Propertyware in action.
Contact us today to schedule your own personal demonstration.