3 Things to Include on Your Rental Property Management Website
What are the ingredients for a stellar rental property management website? Whether you're developing a new website or making changes to your existing one, make sure that you have the right elements to attract new leads and keep your tenants and owners happy. Adding specific elements to your site and decreasing others can turn your website into a strong and ever-changing advertisement and portal for your business.
As you design a website, make sure that you do the following:
1. Keep It Mobile-Friendly
In today's mobile world, having a mobile-friendly website is absolutely necessary, but this doesn't mean you need to hire someone to completely change your website. Use flexible templates that allow you to create a rental property management website that can flex to connect with a tablet or a phone, serving your owners and tenants on the go.
2. Add SEO and Social Media Links
Finding a home is a very social process, often completed by connecting with others in person or online. However, all too often, rental property management websites forget to integrate social media and optimize for the keywords your tenants are using in search engines. Make sure to incorporate SEO and social media connections on your website to make it easier for people to find and share your property listings.
3. Help Customers Get to Know You
What do you want online visitors to know about your business? As tenants search for a new home, they want to get to know the history of their property management company to ensure it is stable and respected. Put together a strong home page, FAQ, and company history page to reassure owners and tenants that you have the experience to effectively work with them.
It's also important to be aware of things you shouldn't include on your website.
Avoiding these mistakes will help your website succeed:
Your Name Doesn't Reflect Your Business
While this may seem like a basic step, Small Business Trends reminds us that it's important to choose your domain name wisely: "Make your private domain name something easy to remember. Preferably the name of your business." If possible, purchase other domain names that are similar and redirect them to your business page, as well.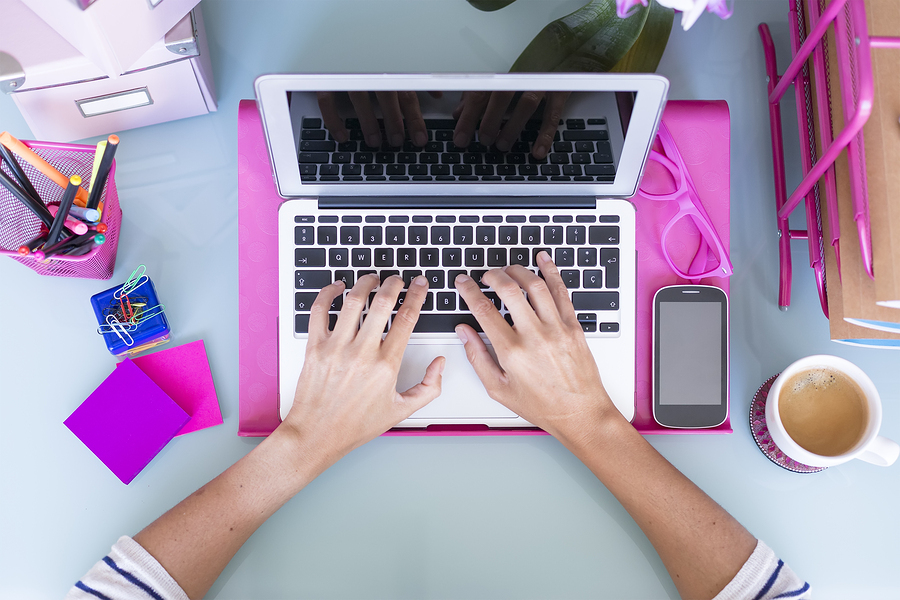 Your Website Is Too Flashy
Does your website have all of the bells and whistles? While a good-looking site is important, hold off on the marching band. According to Forbes, "in order to be successful on the Internet, you need to focus on marketing your website - not a flashy design." Concentrate on integrating the colors and style that connect to your brand.
How do your prospective contacts get in touch with you? If your website doesn't have obvious contact or sign up information, it's hard to answer tenants' and owners' questions. Make sure that your contact information is obvious on the home page, provide a contact page, and add an owner and tenant portal including online signup sheets to make it as easy as possible for prospective tenants or owners to sign up with your rental property management company.
You're Not Very Talkative
While your website doesn't need to be flashy, it does need to be talkative. Make sure that your site changes over time by adding new blog content. A stale and static site doesn't attract nearly as many visitors as an active blog that focuses on issues that are of interest to your tenants.
You Forget to Add a Call to Action
You can have the best website in the world, but if there is no strong call to action, you won't connect nearly as well with owners and tenants. What do you want people to do once they visit your website? Should they sign up for your email list? Add themselves to the waiting list for properties in a specific area? Create landing pages that are specific to different groups and customize your CTA for each audience.
"We have about ten times more leads through Propertyware." – Jerry Ryan, Resource Property Management
As you create your website, you need to create a foundation for success. Choose strong but flexible web design templates that allow you to easily integrate mobile-friendliness, SEO, and social media links. Get pricing for Propertyware's digital marketing products today.