7 Easy Ways to Make Your Rental Property Management Business Greener
Your homes don't need to feature reclaimed wooden floors to be eco-friendly. Many of the practices of your business can become more ecologically-conscious. Here are some easy ways to green your property management business. What are you doing to make your rental property management business green?
1. Repair Whenever Possible
Whether it's an office chair or a porch railing, if you have a choice between repairing or replacing something, try to repair it. For example, many older appliances are quite well-made and will last for many years if you perform simple maintenance and small repairs. Create a regular maintenance program to take care of your office and your properties so that small problems can be solved when they occur, rather than turning into large replacement jobs.
2. Find Recycled Alternatives
When you're in the office, look to office products that are reusable and recyclable, such as ink cartridges that you can reuse. Seek out recycled, reused, and low impact products for the properties you manage as well. For example, modular carpeting is easy to replace, and you don't need to remove the entire carpet if a single piece is damaged: just remove that piece and replace it.
3. Go for Green Landscaping
As you manage your properties, maintain areas with trees and shrubs. These not only clean the air, they also add ambiance to your property and improve the neighborhood as a whole. According to the Wall Street Journal, trees even improve property values. Researchers found that homes with "street trees," those planted between the sidewalk and street, sold for $7,130 more on average than homes without street trees. Allow tenants to garden when possible so that they can create a beautiful and productive garden ecosystem.
4. Choose Low-VOC Products
If you're renovating your office or painting walls in a new property, choose low-VOC products that will reduce your environmental impact and improve indoor air quality. There are many high-quality indoor paints that emit very few volatile organic compounds. Take a look at lower-impact choices when you're making larger renovations as well, such as low-VOC carpet products.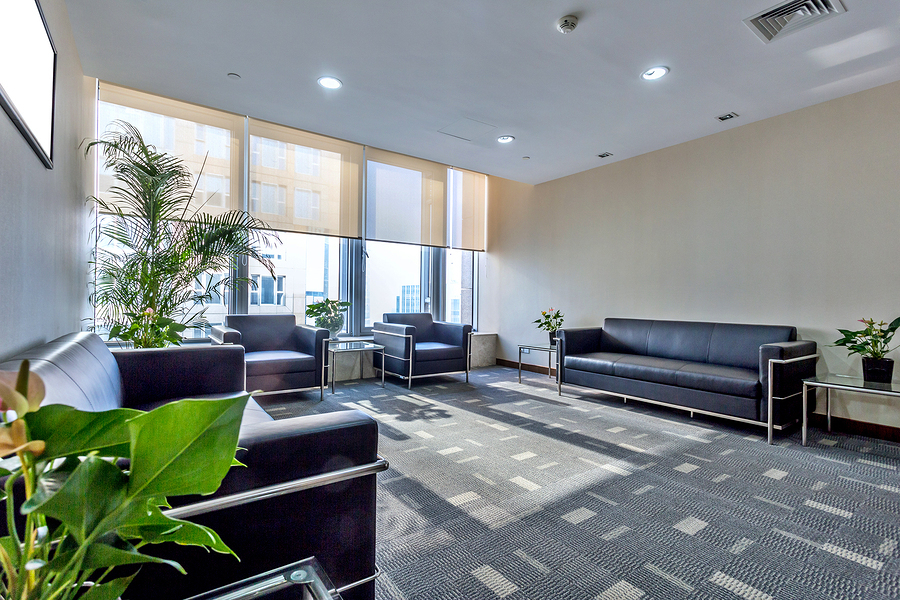 5. Find Durable Products
When you're purchasing products for your office or your properties, look for both affordability and durability. An investment in an appliance that's $300 cheaper is not much of an investment at all if that product breaks in 10 years rather than 15, requires extensive repairs, or uses a lot of energy. Look at the complete life cycle of a product before you make a purchase.
6. Choose Energy-Saving Products
How many light bulbs does it take to save energy in the office or in your rental properties? Only one, although more would be better. When you're choosing new appliances or other products such as light bulbs, determine the more cost-effective ways to save energy. According to The Guardian, if customers are prepared to pay a higher cost up-front, they will see a return on their investment within the first couple of years.
7. Go Paperless
A paperless office: is it really possible? While your office will likely still use some paper, moving your filing systems online will give you great benefits. You'll reduce the amount of paper you need to buy, and you'll reduce your need for filing systems and paper storage as well. Best of all, you and your tenants will be able to find information quickly and easily, wherever you are, using rental property management apps.
When you're trying to create an office that's as eco-friendly as possible, contact Propertyware. Our tools can help you transform your business. Sign up for a free online demo of Propertyware today.


"Using cloud computing and having everything stored in the central database has allowed us to become a paperless office." - Chris Garner / Garner Properties and Management