How to Make Running a Rental Property Management Business Less Stressful
Is Stress-Free Property Management a Myth?
Running a successful property management business is rewarding, but can also be a busy, 24-hour a day sort of job. There seems to be no end to the needs of each property and tenant, and it can be easy to feel overwhelmed by the constancy of these needs. However, rental property management software can provide you with the necessary tools to manage these needs more efficiently, making it much simpler to run your business. Here are a few practical tips to make running a rental property management business much less stressful.
Find and Maintain the Right Tenants
Finding the right tenants can reduce your stress immeasurably. Use your property management software to set up systems that remind you to check references, do credit checks, and store data about tenant concerns and complaints. This information can come in handy if you do need to address those concerns with tenants later on and you'll have an impeccable record of all of your interactions.
[Additional Reading: How To Start a Property Management Company]
Improve Communication
If you'd like to have less stress at your rental property management business, improve the communication you have with your tenants. When you include a tenant portal on your website, this allows your tenants to communicate with you easily after hours. They can add their repair requests or place information that you need into their system. They can also pay their bills easily. Tracking data about tenants and properties also means that tenants can look up the answers to their questions without needing to ask you directly.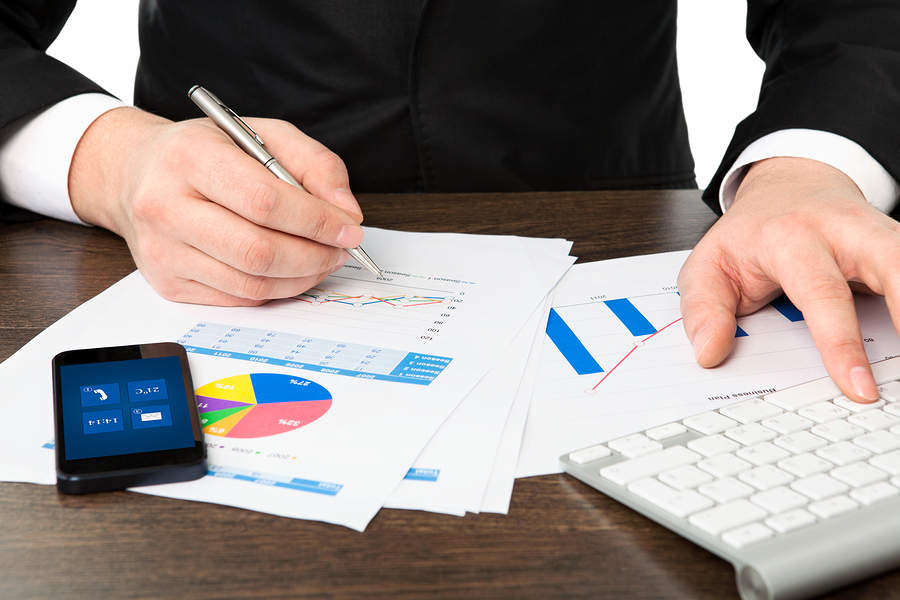 Keep Your Documents in Order
An online document management system helps you keep vital information in order. From scanned receipts to bill and invoice tracking, rental property management software allows you to input data and generate reports. You can look at trends and determine areas where you can improve. You can also set recurring activities and reminders so that you don't forget to complete the intake process for a tenant or conduct routine maintenance on a property.
Watch Your Cash Flow
Where's the money? If you have a hard time maintaining records of tenant payments or bill payments, an online property management system can help. It allows you to send out payments and invoices, watch your cash flow, and see who's paid for what. Cloud-based software makes it possible for you to log in and access information from any place and at any time. This makes it easy to resolve questions and concerns on the spot.
Reduce Legal Concerns
Having information, improving communication, and screening your tenants well all reduces a huge stress point: legal action. Having good information will help keep you on top of rental property management processes, such as tending to repairs and maintenance. This can help you reduce the likelihood of tenants suffering injury or damages. A tenant portal makes it easy for tenants to get and share information as needed. When tenants feel like they can communicate their concerns and get the information they need, they're less likely to take you to court.
[Additional Reading: Should You Create a Rental Property LLC?]
Properly screening tenants is key to making property management less stressful. With the use of property management software, you can set up systems to coach yourself through the process of screening and bringing in a new tenant.
According to Forbes, "While being your own boss may appear to put you in the driver's seat, working with external business partners, clients, investors, and other outside parties put you in a position where you lack control." The use of cloud-based rental property management software can help put you back in control of your data and create convenient ways for your tenants to control their information flow as well. When you're looking for new property management software, look to Propertyware. Sign up for a free tour today.
"We don't need to tell you that property management is a fast-paced industry. Each day is unique: new management agreements are signed; maintenance work is performed; and tenants keep you on your toes 24/7. You want and need to have the best tools to help you meet these challenges. One absolutely critical tool is your property management software."