Property Management Marketing: Are Email Campaigns Effective?
Who uses email? If you ask this question in a crowd, chances are that more than ninety percent of people would raise their hands. Email usage is ever-present and people aren't just emailing for business and pleasure. They're also reading and responding to email marketing campaigns. While you might think email marketing only adds to an individual's inbox load and would be frequently discarded, these campaigns are a surprisingly effective way to get the word out about your company and your rental properties.
Property Management Marketing Through Email Campaigns
In the View From the Digital Inbox, Merkle noted that although the time people spend on email has risen, the emails they send to friends and family have decreased, and work-related email has held steady. The increase seems to be in interactions with commercial emails. Instead of seeing these emails as a bother, customers prefer them to direct mail advertising. In The Rebel's Guide to Email Marketing, DJ Waldow and Jason Falls state that "although 50 percent of email in the average user's inbox is newsletters and deals, these are typically email marketing efforts the user opted in to receive."
Creating an Email List
To develop an effective email campaign, you need a successful email list. When prospective renters visit your website, they need to see a call to action that directs them to sign up for email updates. This can be in a sidebar or a pop-up, but it needs to be visible. Let your customers know what they can expect in your emails, and offer them an incentive to sign up, such as a renter's guide for your area. Whenever you can, get detailed information about your customers that will allow you to focus on areas that are a priority to them, making your company even more useful to your customers.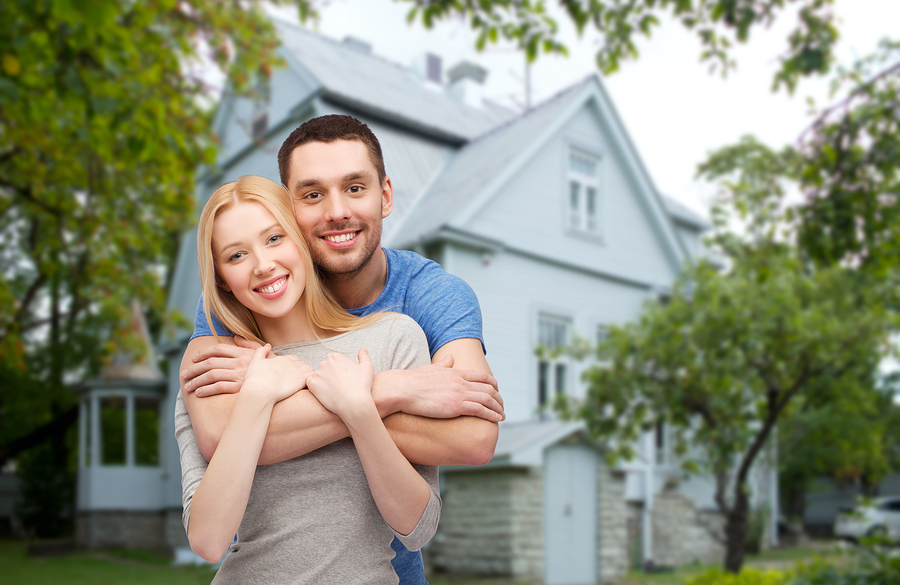 Develop a Marketing Strategy
Now that you have a list, spend some time understanding who's on it- and do this often, so you know how your list is changing. Do the people on your list have an interest in a certain area? Is it made up of a specific age group or demographic group? By changing your emails to fit the demographics of your list, you'll have a better chance of connecting your rental properties to the right renter.
Speak Simply and Directly to Your Readers
After you've created an email list, make sure your emails speak simply and directly to your readers. Use personalized subject lines, which garner a 22 percent higher open rate. The shorter and simpler the title, the more opens you'll get. Your readers are interested but busy, so make your emails easy for them to digest.
Use Email Campaigns to Develop Strong Relationships
In developing an email campaign, you're investing in a relationship with the list of people who've expressed interest in your product. As a property manager, the product is your rental properties. When you offer email contact and deliver on it, you not only share your available rentals with an interested audience, you can also offer up helpful content to those who are not interested in that specific property. An ongoing email newsletter can help to solidify your position as a trusted authority.
What about the relationship-building power of social networking? Doesn't this detract from your email marketing campaigns? On the contrary, social networking seems to complement your email marketing. Social networking doesn't necessarily stop people from checking their email. Once an individual is online, they tend to check both, even those who are very focused on checking social networking sites also tend to check their email very frequently.
When to Email
When should you email in order to be most successful? A 2012 email study by Experian showed that nighttime emails from 8 pm to 12 am generated the most revenue per email. Emails sent on Fridays have a high click-through rate, while Monday emails tend to see the best return. Saturday and Sunday emails are overlooked by many marketers, and they're an opportunity for those who want to try this less conventional time. Test out a number of different times to send your email and see what works for your company.
Who Reads Your Email?
Many people are reading your emails, and while they're all different, there are some trends to note. More people read email on mobile devices than on desktops, so you need to ensure your email is easy to read on a device. A 2012 survey from ExactTarget showed that while the majority of all age groups have made a purchase due to an email marketing campaign, the 45-54-year-old age group was more likely to have purchased due to email alone. The younger generations were slightly more likely to respond to social media, text, and app-based marketing, showing the need to ensure that your marketing campaigns are integrated and flow across different marketing venues.
Are you considering property management software to help you hone your marketing strategy? Propertyware can help you manage the needs of multiple properties as you maintain a strong marketing campaign. Take a free online tour of Propertyware today.
"We have about ten times more leads through Propertyware." - Jerry Ryan – Resource Property Management