4 Steps to Create a Successful Online Property Management Company
Your single-family business is booming. You have strong and professional relationships with your tenants, and your list of properties continues to grow. Do you have the systems in place to support this increased business? Moving to online property management systems not only helps your business grow but can also help tenants interact with you more easily.
[Additional Reading: How To Easily Start a Property Management Business]
1. Create a Successful Online Presence
Today, one of the features tenants look for is an online business presence. Many begin their home search online, and if your property is easy to find and has a professional look, it is much more attractive. An article from Forbes discusses why small businesses neglect their online presence, stating top reasons including time, money and that they simply don't care. But customers do care, and an online presence is crucial to staying relevant in the industry.
Your tenants will notice if you don't have a website or if it's not well-designed or functional. Put effort into creating a site that works for you and for your customers.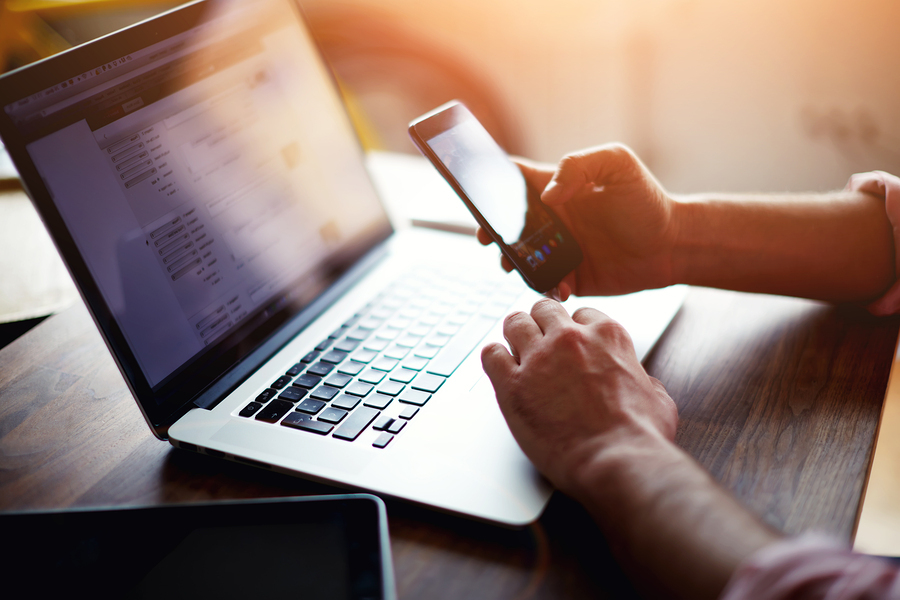 2. Turn to Cloud-Based Online Property Management Tools
The web is not only a home for your marketing materials, it's a potential home for your business data should you choose to move to the cloud. Cloud-based online property management products allow you to manage your business anytime, anywhere. If you're at a property and need to look up information about past repairs, the information is there.
For small businesses, cloud-based software is the next generation of convenience and reliability. According to the Wall Street Journal, many owners today prefer to access business data from mobile devices. On-the-go professionals can easily access all the information they need no matter where they are.
3. Utilize Technology to Manage Your Data
Cloud-based software projects are online, but this doesn't mean they're not as powerful. In fact, today's cloud-based products have a wide variety of tools to help your business run more smoothly. Add information about your tenants, bring up property records on a moment's notice, and incorporate reminders to get updated information and make repairs. Property management software also has the ability to merge with financial systems such as Quickbooks or work as a stand-alone financial management software, and it can create reports that you can access anywhere you go.
4. Develop a Tenant Portal
One of the most convenient features of a website and integrated online property management system is the ability to create a tenant portal. It can be hard to get in touch with tenants by phone, and it can be difficult for tenants to get in touch with you. An online portal allows tenants to add information to their files or make service requests, even if it's after work hours. This can make your business efforts more effective by reducing the information gap and increasing the communication between you and your tenants.
Are you trying to improve your property management company and move your systems online? Propertyware can help. Sign up for a free tour today.
"Someone was really listening to what I needed, in my whole program." - Betsy Morgan / BHHS Florida Properties Group