Creating Mutual Attraction in Rental Property Marketing
In rental property marketing, this moment of attraction is key to renting your property to the right tenant. According to Real Estate View, to cultivate this attraction you must "...make the home stand out. One of the most important things in obtaining a good tenant is to attract them in the first place and allow yourself a choice from a number of prospective renters."
The Moment of Mutual Attraction in Rental Property Marketing
You know it when you see it. You're showing a property to prospective tenants, and they pause for a moment and look around. They smile or share a glance, and you know that something about the property has captured them. They start to talk with you about what will happen when they live there, not whether they live there. Something's happened, and you know that if you could replicate this moment you'd be able to find tenants who are the best fit: those who really care about your properties.
Rental Property Marketing Creates a Connection
"Hope is not a strategy," according to Bigger Pockets.
Your marketing activities must lead up to a moment of connection. Through a combination of showing your property and understanding your tenants' needs, you can make sure that the right tenants develop a strong attraction to your properties.
Your rental website content must be both attractive and informative. Simple, direct website designs should move your leads smoothly through the process of getting to know your properties. Create text that draws tenants in, add photos, and include detailed descriptions that your tenants are looking for so they understand that the property is a fit for them.
Don't hide on your own website. If you're looking for a strong mutual fit, you need to put yourself out there. Rental property posting tools allow you to draw listing data directly from your existing property listings, customize this data, and post it to multiple online services with one click.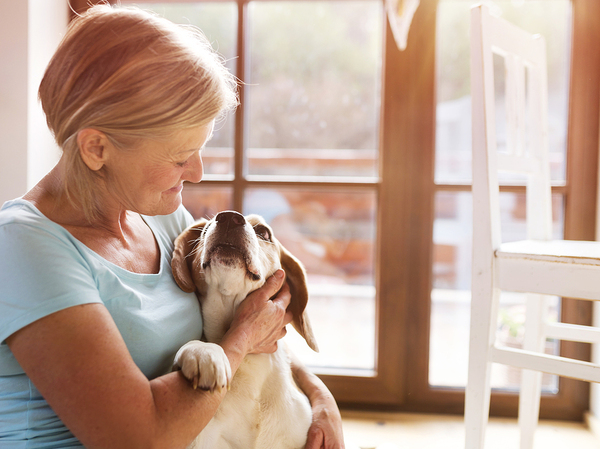 Are pets allowed? Is there yard space? Your tenants appreciate information that's tailored to their needs.
Communicate to Build the Attraction
In any relationship, communication is key. According to Forbes,
"Authentic connection means nurturing that budding relationship with someone, prioritizing them, staying in touch, finding ways to deepen those relationships, and ultimately giving back."
Since your properties can't talk, you're in charge of communicating with your leads to ensure that they know how each property suits their particular needs.
With lead tracking software, you can gather information on your leads, create prospect types, and manage each person's unique file and interests. Lead tracking software also smooths the way to interactions with the property, helping you schedule in-person visits with prospective tenants.
Using a contact center, you can give your leads the professional and consistent tenant experience they're looking for whenever they have time to connect. The contact center can provide helpful information to interested renters as well as an easy way for tenants to make leasing appointments. Through this connection, the contact center can play an essential role in moving tenants toward their first interactions with a property.
Developing that attraction requires a combination of smart rental property listing strategies and communication tools. Our data analytics will tell you whether your strategies work, allowing you to further develop your rental property marketing tools.

When you want to create a connection between your tenants and your properties, use Propertyware. Take a free online tour of Propertyware today.
Success Story: Creating Attraction with Propertyware
"The call tracking has been good for checking my advertising ... . I like the fact that when you call the number, it actually gives you the whole spiel, it may be recorded (and it really does record it) and tells you the number of leads you're getting off that particular ad. And it works!"
- Jim Stevens, Stevens Realty