Thought Leader Series: Tips to Make Sure Rent Payments are Collected on Time
Making sure tenants pay their rent is an important, but sometimes unpleasant, part of a property manager's job. While the majority of tenants do pay in full and on time, that doesn't mean collection of rent payments can be done on autopilot.
Here are some tips property managers can use to ensure rent payments are collected on time:
Choose Great Tenants
A key way to support a successful rental property management business is choosing great tenants. Make sure the prospective tenant has a solid income source that is at least three times the rent payment. Choosing tenants with a higher ratio creates a paycheck-to-paycheck situation that will inevitably lead to late or missed payments.
Also check credit history and rental references. If a prospect has a history of not paying bills, it usually means rent won't get paid either. Consider speaking to former landlords, as well. They don't have to give out tenant information, but will often tell you whether they would rent to a person again.
Be Firm with Rent Collection Rules
Make sure to let new tenants know when rent is due and when late fees will go into effect. Spell out how much the late fee is, and make it a significant amount. Charging $10 for late payments might not be that motivating, but $50 or $75 hurts a bit. Make sure all of this information is included in the lease.
Once rent is late, don't hesitate to collect late fees. It's okay to cut a long-term tenant a break once, but don't make it a habit with new or consistently late renters.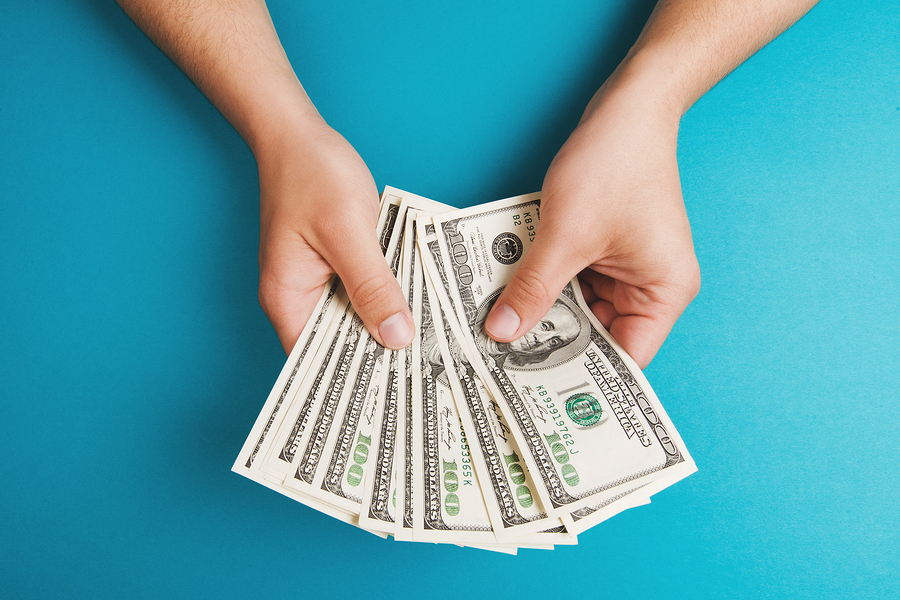 Send Text or Email Reminders
Most recurring monthly bills provide an invoice before the due date, and rent should be no exception. There's no need for a paper statement, but do send text or email reminders toward the end of the month saying that rent will be due soon.
For those who do not pay by the second of the month, send another reminder that rent is past due and late fees will go into effect soon. Often, reminders are enough to keep rent payments collected on time.
Make it Easy For Tenants to Submit Rent Payments
Offering tenants multiple ways to pay rent lessens the chances of not receiving a payment because someone forgot to send it in the mail.
With an online payments solution, tenants can submit rent payments quickly and easily. You will also eliminate the hassle of collecting and entering rent payments, saving you time you can channel into other areas of your business.
While many landlords don't recommend accepting cash, remember that with new online and smartphone banking options available, some people might not have traditional checking accounts and might prefer to pay that way. If you do accept cash payments, make sure they're taken in person and that a written receipt is given at the time of payment.
By selecting quality tenants, educating them about rent collection rules, and offering reminders and multiple payment options, property managers can ensure that collecting rent on time is never an issue.
To learn more about how Propertyware can help to ensure more rental payments are collected on-time, take a free tour today.