When to Update a Property Management Business Plan
Your property management business plan guides you through the challenges and opportunities that arise in any business environment. How often should you change it?
According to Entrepreneur,
"you should be updating your business plan every month, every week and every day; whenever things change, you update your plan."
Why Review Your Business Plan?
A property management business plan isn't something to create early on and then file away. It's a document that provides guidance to your business every minute of the day, changing how you interact with tenants and owners and what new opportunities you pursue. According to Cayenne Consulting, "your business progress may still be perfectly aligned with the strategy you've originally set, but the economy around you is constantly changing." Since change is a constant in business, you need to consistently hone your business plan to ensure that your business is evolving with the times.
Some of the benefits of adjusting your business plan include:
Ensuring that you have updated statistics on your company and the market
Changing to reflect current best practices in property management
Shifting to ensure that you're changing with short-term and long-term opportunities in mind.
Integrating new market opportunities into your business plan
Reflecting on what you've done and where you're going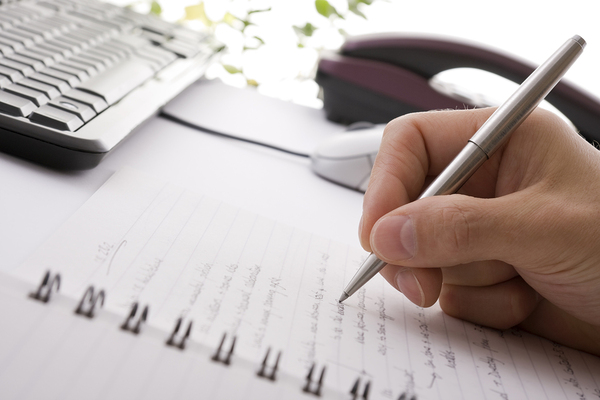 When should you schedule a business plan review?
When Should You Review Your Property Management Business Plan?
Every business is different, but the general rule is that it's better to update your business plan too frequently than ignore it altogether. At least once per quarter, do a financial review, evaluate the industry, and look at your business statistics. Every six months, you may need to edit specific chapters, such as the information on your customers and new products. Once a year, it's time to conduct a major review of your business plan and make substantial changes if they're required.
Why Compare Your Results with Your Business Plan?
Your business plan serves as a guide, but it also provides an opportunity for reflection. Are your attempts to move into a new area of the rental property management market working? Comparing your actual results to your business plan helps you find out.
When you need to compare results, you need both data and a way to analyze it effectively. That's where rental property management software can help. This software allows you to work with the data in your databases in a way that Excel spreadsheets can never do. Your data isn't just stored anymore, it's a tool to help you understand your business. For example, you can evaluate the vacancy rates of homes that you're managing in a specific part of town and determine why they're thriving or struggling.
How Would You Benefit From Better Analytics?
Written analysis is a critical part of understanding, adjusting, and applying your business plan. According to John Souerby, you should

"write a brief analysis of your performance to the plan - even if you are the only person who will read it. Your analysis is feedback that should prompt you to take action in response to changing market conditions."
With custom business analytics from Propertyware, our straightforward dashboards help you better understand your data and recognize critical trends occurring in real-time. Select and integrate data from different displays and data columns, filter data by date range, owners, individual properties or property managers, and choose from dozens of animated charts for visual reporting. You can perform data trend analysis for month-over-month, year-over-year or custom date ranges. Create custom reports for yourself, your staff, your owners and other key stakeholders.
Get Business Analytics for Better Business Decisions
Propertyware provides a variety of business analytics applications, including standard reports, custom reports, and dashboards, designed to make business analysis and reporting simple and straightforward. Get business analytics and start making better business decisions today!