Tenant Portals Expected by Renters for Self Service
"90 percent of customers worldwide expect businesses to provide online customer self-service portals." -Business 2 Community blog

Are you meeting your tenants' expectations for a tenant portal?
Tenant Portals Put Renters At Ease
Have you ever woken up in the middle of the night after realizing you forgot to pay an important bill? Chances are, your tenants have. While in the past, tenants had to wait until the next day to talk to the landlord, make the payment, and apologize, today's tenants expect to be able to pay the rent at 2am.
According to a Desk.com study, 25% of Millennials expect to get a response to a customer service query within 10 minutes.
You may not have employees available at 2am, but a tenant portal can provide easy answers and simple payment opportunities to fulfill customer service needs, no matter what the hour.
Tenant Portals Allow Self-Service
Data cited by Capterra revealed 75 percent of customers want to solve product or service issues on their own without having to rely on an agent. The best way to help customers find these self-service support options is through an online customer portal - a one-stop shop for online support.
When have you scheduled a repair for that broken porch stair? With a FAQ and the information about their rental property and account at their fingertips, your tenants will be able to find the answers to many of their questions without having to call your office for support.
They can log online maintenance requests and seek out information about their home easily and efficiently.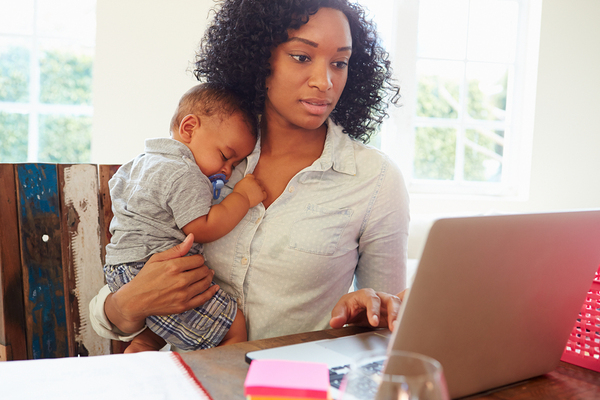 Your tenants are busy: provide them with an easy access tenant portal.
Rental Tenants are Mobile
Today's tenants work from home and work from laptops, tablets, and phones around the globe. According to research by the Pew Research Center, nearly 70 percent of Americans own a smartphone and 45 percent own a tablet. People access their home and business accounts wherever they happen to be that day, and if you need a signature on a document, they're not necessarily home to complete that. Even if they are in their home city, they're busy with family or checking their account while they're on the bus from work. With an online tenant portal, you can cater to these highly-mobile tenants, allowing them to sign and file documents, enter maintenance requests, and communicate with you online.
While tenant portals are useful to renters, you can't end your customer service there.
According to Forbes, customers expect omnichannel integration. Microsoft states that the average consumer uses 4-5 channels to connect with a brand. Even if you have the best possible tenant portal, this is only one way that your customers will connect with your business. Customers expect you to be available and have the same information and support on all communication channels, including your:
Website
Live online support
Business phone
After-hours customer service center
Tenant web portal
Renters expect to be able to move between channels and get the support they need via any channel they choose, without a hassle. In this multimedia age, your job is to provide them with this consistent support.
Choose a Complete Tenant Management Solution
Tenant portal software allows your business to:
Take rental applications
Manage document signatures
Communicate online with tenants
Accept payments
Take maintenance requests online
Plus, one of the best benefits of adding a tenant portal to your website is integrating the portal with your leasing website for a complete tenant management solution.
Take a free tour of Propertyware Rental Property Management Software today.
---
Read More Posts Related to Tenant Portals